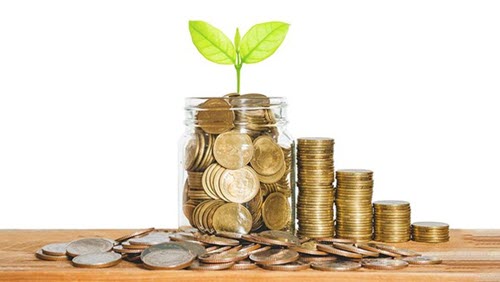 Want to buy your dream home? Is a money crisis stopping you from achieving your goals? Get instant possible loan approvals with Loan Town. We understand that buying a home requires lots of funding, and therefore, we help clients Apply For Home Loan with minimal hassle and get quick approvals. We bridge the gap between clients and banks and speed up the process. You can count on our experience and expertise, and we promise you'll not be disappointed at any stage. We make buying your dream home easier than ever.
What Is A Home Loan?
A Home Loan is a secured loan obtained to buy your dream home. Bank keeps your property as collateral, and once you complete all the payments, the property title will be transferred back to you. Personal Loan & Home Loan is the easiest and most effective way to fulfill your dream of buying a new home. You can get the Home Loan in Delhi offered by such financial institutions to increase your budget to purchase a house. This loan is obtained by completing certain Home Loan eligibility criteria for a specific tenure. You must return the loan amount plus interest at predetermined rates over the term.
Benefits Of Home Loans:
Available at low-interest rates and do not tear your pockets.
Do not create any financial burden and have long repayment tenure.
Help you buy your dream home without being worried about the funding.
You will get maximum tax benefits on repayment of principal and interest.
Why Choose Us For Home Loan?
Available at low-interest rates.
Provide the maximum client support.
Offer friendly support and quick approvals.
Save you from all the documentation hassle.
Have an experienced team to handle the job.
So, Get Your Dream Home With Home Loan Today!
We compare the market, risks and interest, so you don't have to be worried about anything. Being a prominent Home Loan Provider In Rohini, Delhi, we work closely with clients to make things hassle-free. Let's connect over a call for a quick discussion.
ROI Based On Property
ROI starting 8.60% P.A for the approved property.
ROI starting 9.0% P.A for without map property.
ROI starting 9.25% P.A for extended Lal Dora property.
Profile
Salaried Employees:
Salary coming through account transfer/ cheque/cash.
If PF & TDS are not deducted.
Salaried employees working in categories A, B, C, D & Unlisted companies.
Pensioners
NRI
Self Employed
1-year ITR.

Without ITR loan up to 30 lacks only.
We provide maximum loan amounts to low ITR candidates.
Traders, Manufacturers, Freelancers, Retailers.
Business from home (Online Business).
Candidates with a low CIBIL score.

Rental income in cash & accounts both are considerable.
Home Loans For Properties:
Government-approved & map-approved.
Without map property.
Multiple floor / flat units.
5ft. Gali.
Joda Property.
Lal Dora Property.
25 Gaj Independent House.
Government-approved self-occupied commercial & industrial property.
Properties not approved but with the legal registry.
Unauthorized colonies in Delhi, having (PM – UDAY) conveyance deed.
Government-approved commercial property
Non-approved commercial property with the legal registry.
We provide home loans up to 90% of the market value of the home.
Purpose:
For buying ready-to-move independent houses/flats.
For buying plot & construction.
For the construction of a house.
Tenure:
For Salaried Employees: Up to 30 years.
For Self-Employed: Up to 20 years.