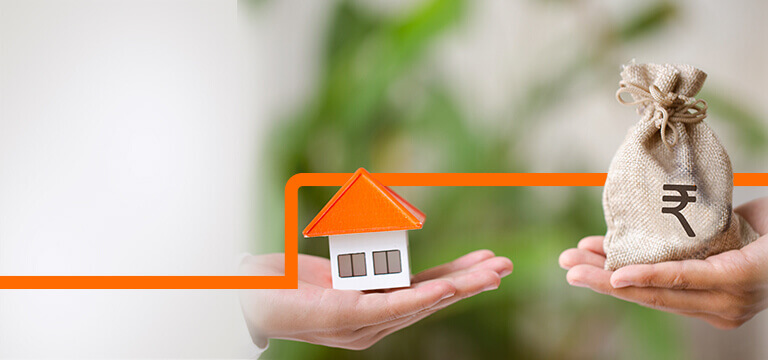 Interested in Loan Against Residential Property In Delhi? Don't know, where to begin with and how to apply for Loan Against Residential Property? Let the expert team of Loan Town help! Thanks to our years of experience and expertise, we work on our toes and leave no stone unturned to keep you satisfied. We make your loan approvals as swiftly and stress-free as possible. You can count on our expertise, and we promise that you will not be disappointed at any stage.
Everything You Need To Know About Loan Against Residential Property:
A Loan Against Residential Property is the most beneficial one. It is available to both individuals and businessmen by pledging their Residential as a security or collateral. Banks or financial institutions keep your property as collateral and sanction loans of up to 70% of the property's market value.
Purpose Of Using Loan Against Residential Property:
To finance a wedding.
To renovate your property.
To fund your child's education.
To fund any medical emergency.
To start or expand your business.
Various Benefits That Make It The Best Choice:
Lowest Interest Rate Loan Against Property, this what makes it an ideal and secured option.
Since banks keep your property as security, and hence, less stress or hassle involved in the process, and it is easy to get.
Available for a longer tenure than normal loans. It lasts up to 15 years.
The longer the tenure, the lower the EMI, which keeps your burden minimum.
What Kind Of Property Can Be Mortgaged?
Self-occupied house.
Residential property.
Any piece of Residential that you own.
The property should be free from the mortgage of litigation. In simple words, the title of the property should be clear.
Why Choose Us?
Has years of experience.
Have an extensive lender network.
Provide personalized support and service.
Provide ongoing support to all our clients.
Make the process hassle-free and time-saving.
Talk To Us!
We are where you can stop by for your search related to Loan Against Residential Property Near Me or the best Loan Against Residential Property Provider In Rohini, Delhi. Get in touch to enquire more.