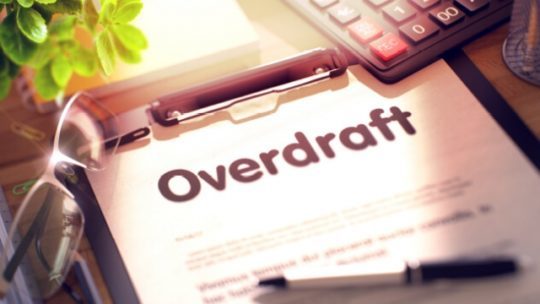 Are you looking for an alternativeof getting a loan? Don't worry. Loan Town is here to help you. Being one of the financial service company, we are again in between you with our new service, the service of providing OD Limit and Personal Loan in Delhi. We provide you with the best details and resolve your doubts and other hassles. Having years of experience, we bridge the gap between clients and banks and speed up the process. We are best known for helping our clients to make all the processes easy. We are always on the doorstep to help our clients.
What Is OD Limit? You Know About that!
An overdraft limit is an additional amount that can be withdrawn over available credit. Further, the bank charges an overdraft fee if the customers exceed their limit or miss a payment. If you choose the OD Limit Loan in Delhi instead of a personal loan, you can borrow money from your bank's current account. However, the amount of money you can withdraw has a limit.

Benefits Of OD Limit Loan:
Keeps A Good Payment History
The Best Option When You Need To Clear Your Bills
The Loan Requires Less Paperwork
It Is A Flexible Process
Beneficial For One Who Wants A Quick Loan
Gets Additional Roi Benefits
Why Choose Us?
Provide loan on low-interest rates
Provide the maximum client support and quick approvals
Maintain transparency throughout the process
Help you find the most competitive solutions
Have an experienced team to manage each transaction
Connect With Us For Quick Loan!
Meet your financial needs with OD Limit Loan Near Me. We, one of the trustworthy OD Limit Loan Provider In Rohini, Delhi, are here to help you. We will help you to get OD Limit Loan or CC Limit Loan efficiently. For more details, pings your enquiry to discuss. We are just a call away from you!
ROI Based On Property:
ROI starting 8.50 % P.A on Government approved and self-occupied residential property but only on used amount.
ROI starting 9.0 % P.A on Government approved self-occupied commercial & industrial property.
ROI starting 12.50 % P.A on without map & self-occupied residential property.
ROI starting 12% P.A on without map commercial property.
Profile:
Self Employed
1 year ITR.
Without ITR loan up to 30 lacks only.
We provide maximum loan amounts to low ITR candidates.
Traders, Manufacturers, Freelancers, Retailers
Business from home (Online Business)
2. Candidates with a low CIBIL score.
Eligibility:
Depends upon the turnover of the business, ITR filled by proprietor or business entity.
Properties On Which We Provide Loan:
Government-approved & map-approved.
Without map property.
Multiple floor / flat units.
Lal Dora Property.
25 Gaj Independent House.
Properties not approved but with legal registry.
Unauthorized colonies in Delhi, having (PM – UDAY) conveyance deed having 90% market value.